I'm working in Inkscape 0.48 Windows 7.
So there are tons of preset filters and I put those towards the last on my list to explore in Inkscape. I
played with those
when they first came out and there were no presets on the menu but others shared their
filter settings
in *.svg files. I also plan to check out the cloning feature again. I haven't worked with that since way back in version 0.45? I think. So I'm curious about changes there.
Filters make Inkscape very sluggish. That's probably the biggest issue with them right now that I can see. How do people deal with that. Is there some way to merge the filters to the object to improve performance. That's probably the main question I have that I want to dig for.
The Filters can be turned off.
Manual
View, Display, No Filters
Filter Presets
1. Two categories of filters: normal objects vs bitmaps (
Extensions, Raster
?)
2. Help Text popup at the bottom
3. Can add your own filters to the menu (See also
Release Notes 0.47
)
I tried various filter effects on the
Heart I just made
.
Lots of nice edges effects and more.
My favorite Effect on the heart is probably the
Texture
Jam Spread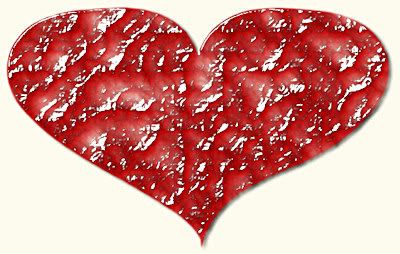 I tried to add a drop shadow in Inkscape and I got a drop shadow but it also darken the whole image.
I went back and added a drop shadow FIRST, then the Jam Spread Texture and that worked. I think what happened is the Texture created transparent areas on the heart so that the drop shadow showed through?
Release Notes 0.47
says:
By default, if the selected object already has some filter applied, the chosen filter will be merged with the existing filter for combined effect. However you can also overlay several filters to an object while keeping them separated: simply press Ctrl+G after applying any filter and then apply another one; the filters will then display separately in the Filters Editor.
It gets a little confusing working in the Filter Editor when you have lots of filters applied to lots of objects. All filters applied to all objects are listed there. But I *think* Ctrl+G worked as described above.
What is Ctrl+G? Shortcuts are handy, but they don't teach.
Running mouse over Menus, I see Ctrl+G is Objects, Group command.
And how does one manually execute a "merge" command? What if I want to merge all the filters on an object to improve Inkscape performance, can I do that?
On the plus side, since the filter effects are dynamic not static, I can make changes to the object without undoing the filter effect.
Ctrl/G (group) an object to a filter and the filter effect won't change when you move the object.
Warped Rainbow is kinda pretty, also under Textures.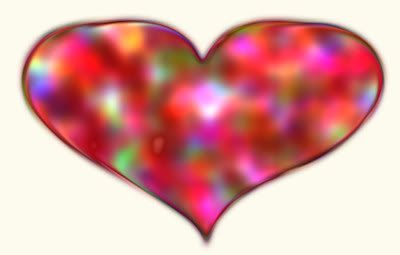 Bevels
Combined Lighting: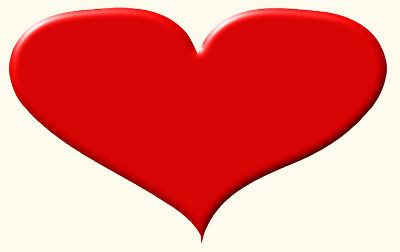 Distort
A good place to look for different ragged edges effects. Here are a few I liked on the heart.
Chalk and Sponge: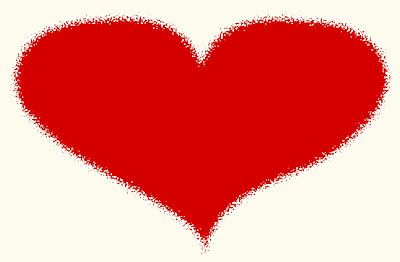 Rough and Dilate: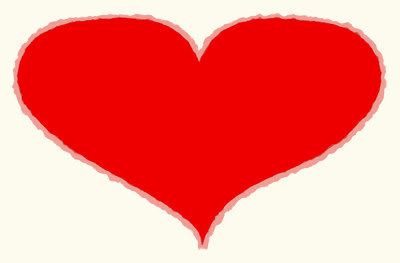 I did not have a Stroke color on this heart. And yes it will change the look of the applied effect.
Scatter
Cubes: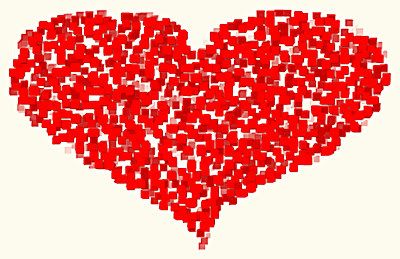 Overlays
Frost is pretty on the heart.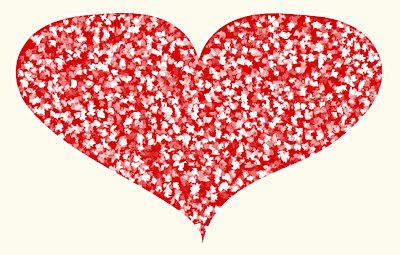 Menu Visual: