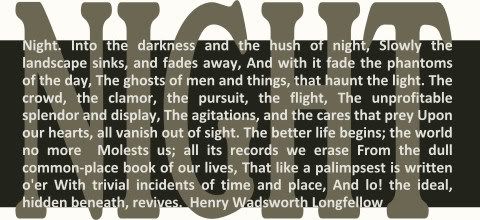 I was playing with Text Flow and Justify in Inkscape 0.48 and just happened to create this image.
I like it, although the text got a little too small when I made it fit my blog.
It looks better on a white or light background, rather than my current dark blog theme.
Download podcast and read text here:
Writers Almanac Public Radio
6 May 2008 Podcast
Garrison Keillor reads the poem about 3:33 into the podcast.
Archives