Flower of Life: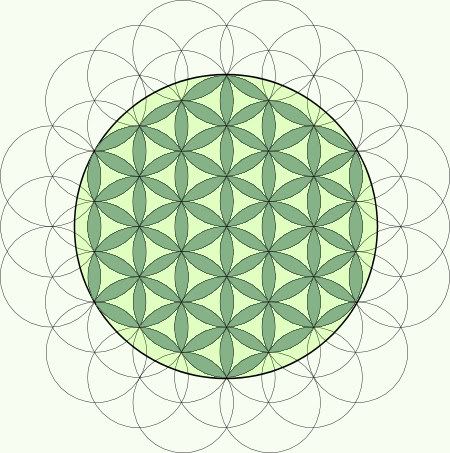 Made in Inkscape 0.48, but colored and layered in Paint Shop Pro.
I tried making this with Inkscape Tiled Clones and just could not figure out how to get the circles to line up correctly.
I can get close.
Anybody out there know if this is possible to do in Inkscape with Tiled Clones?
Or an extension maybe?
I did find this one
Python extension
that I think is supposed to do Flower of Life but I don't know how to use it in Inkscape.
I did use Tiled Clones to study how the Flower of Life is made. But in the end, I resorted to lining up the circles with grid, guides, grouping and regrouping the circles until I created the Flower of Life.
Zoomed in view of circles crossing: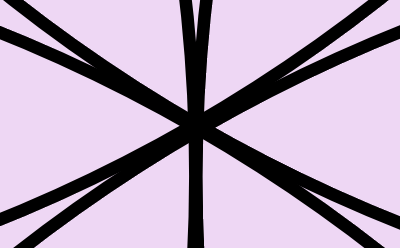 As far as Tiled Clones:
P1 Symmetry
Uncheck: "Use saved size and position of the tile" I'm not sure what that is, but it was giving me some strange results.
I know the center rotation (crosshair) on the circle must be moved down to the bottom of the circle.
I know the column shift is -50% on X.
It's the row parameters I could not figure out.
I got close with a Shift and Rotation with Alternate.
I can do a mini flower of life: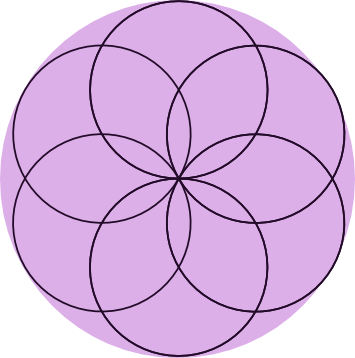 Center rotation (crosshair) on the circle must be moved down to the bottom edge of the circle
P1, 1 row, 10 col (Looks like I only needed 6 instead of 10?)
Shift X -100 Col
Shift Y -100 Row
Rotation 60 col
I can sometimes get something similar with spirograph too, although the pattern is imperfect.
I first saw the Flower of Life at
mathworld
.
Then after I had already make mine, I found the ones at wiki:
My fav
.
The one
like mine.
And
carpet
is pretty too.