Sunday 29 Nov 09 at 5:13 pm
Zoomed in on the Sunset with the tele.
Surpised by the cloud detail.
Prettier closeup.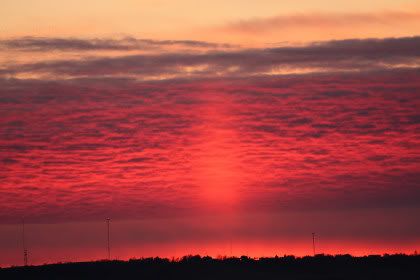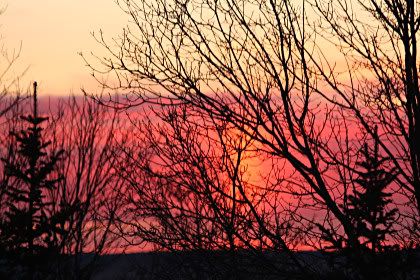 Taken with XSi and tele hand held on P Mode and ISO auto.
No post processing.
And on the other side?
A glowing moon, although you can't tell it's glowing on the pic.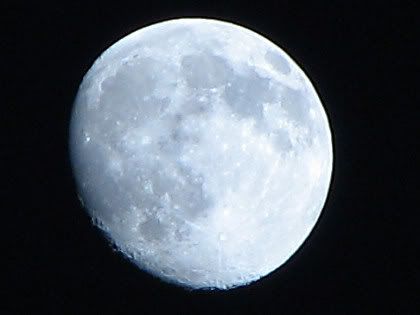 The moon pic was taken with S3 cuz it does a better sharpen job on the moon hand held than the XSi and tele.
Tungsten white balance makes it blue. I put it on Manual mode, zoomed in max, and adjusted the shutter speed up until no blowouts on the moon.