Monday, June 29, 2009
American Goldfinch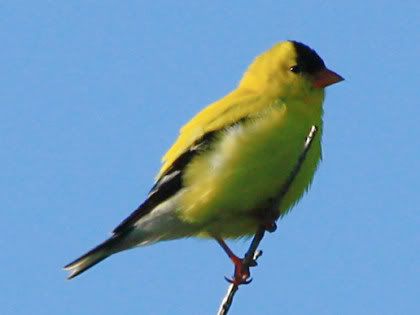 enature
cornell
MORE 8 Jul 09
Hanging out on "Coneflower Hill."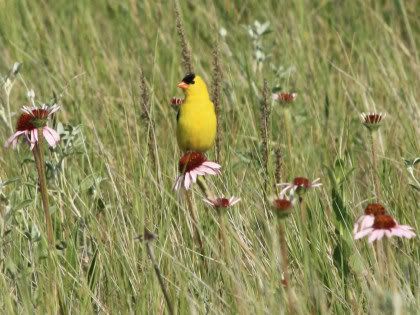 UPDATE: 16 Jul 09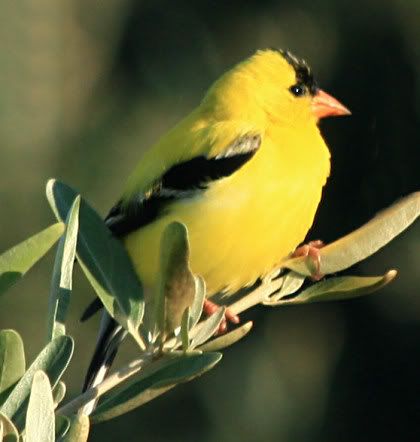 See also my field notes
here.
UPDATE 25 Jul 09
I saw the goldfinch, raised my camera, looked in the optical viewfinder, focused, and, what do we have over to the left? A companion.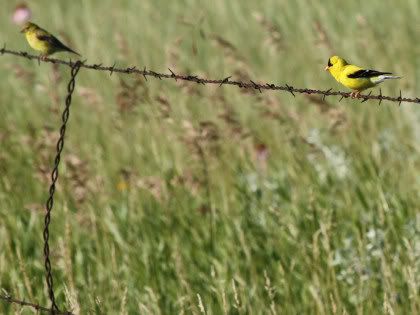 That's as good as it gets. She (I'm assuming that's a female) flew away. He stayed for a few more shots then flew away too.
NOTE:
"Goldfinches love the Echinacea seed crop and can clear out all the seed in a few days."
See blog post on Echinacea
here.
Posted by

Marilyn
at 6/29/2009
No comments:

Sunday, June 28, 2009
Common Yarrow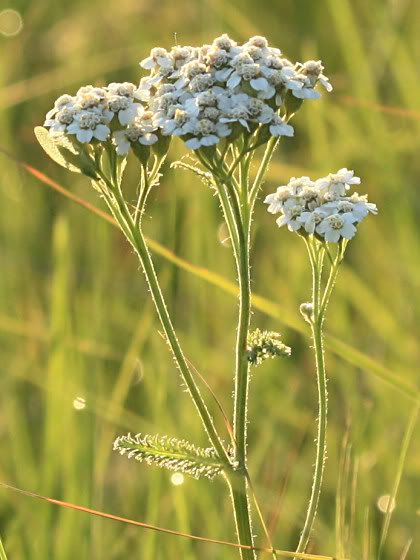 Common yarrow
Summer Wildflowers
(Achillea millefolium)
Asteraceae
(The Aster Family)

Yarrow
(Achillea millefolium)
A snippet:
"Yarrow has an extensive and interesting literature. The plant or decoctions made from it have been recommended as a cure for sores, toothaches, and diseases of the lungs, bladder, and kidneys; a local anesthetic; a stomach and nerve tonic an ingredient in salads and soups; a tobacco substitute.

Most intriguing is that a random selection of stalks of the humble yarrow was selected by the ancient Chinese sages as the means to consult the oracles of the I Ching or Book of Changes. This compendium arose from mythical antiquity and contains the seasoned wisdom of thousands of years of human history. Most scholars consider the book one of the most important in world literature.

Yarrow is a member of the sunflower family (Asteraceae). The healing powers of yarrow were said to have been discovered by the Greek warrior Achilles. The specific epithet millefolium means "thousand leaved" in botanical Latin."
Uncropped view (This is teensy stuff):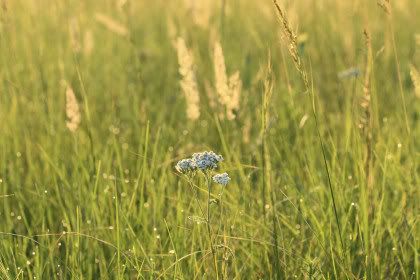 UPDATE:
Cool version: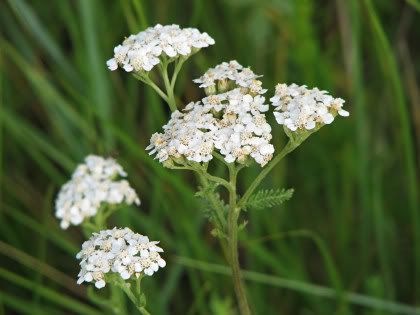 Closeup: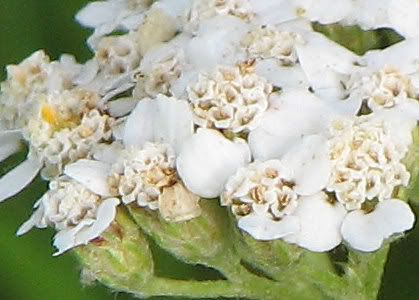 Field View: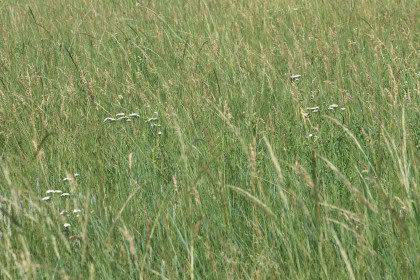 Posted by

Marilyn
at 6/28/2009
No comments: