Better setting than
previous pic.
Plus, this one is in my backyard.
Actually there were two of them together, but this one flew away and landed here.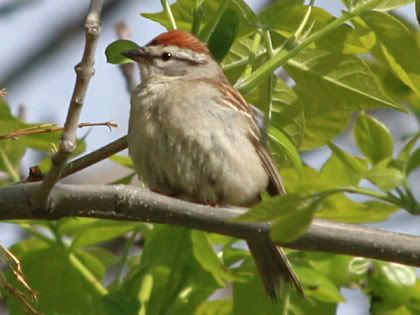 UPDATE:
Another one, back view, pic taken 28 Jun 09, teensy bird w-a-y up on top of a very tall evergreen tree at our place. I couldn't tell what it was until I looked at the pics.