American Goldfinch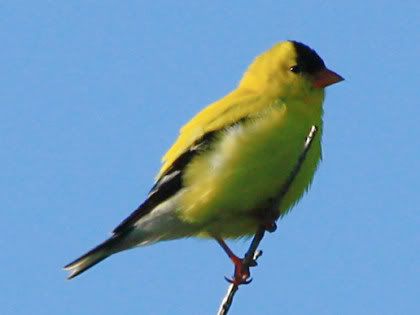 enature
cornell
MORE 8 Jul 09
Hanging out on "Coneflower Hill."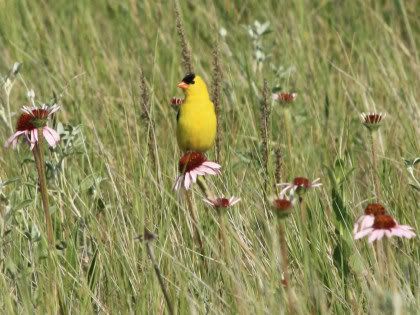 UPDATE: 16 Jul 09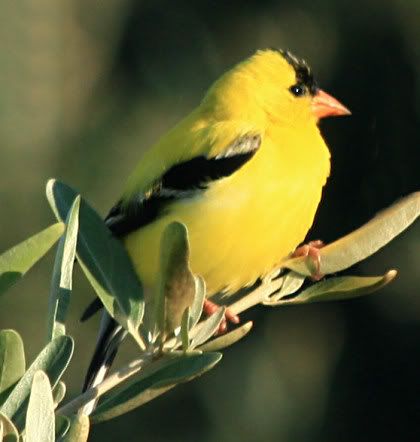 See also my field notes
here.
UPDATE 25 Jul 09
I saw the goldfinch, raised my camera, looked in the optical viewfinder, focused, and, what do we have over to the left? A companion.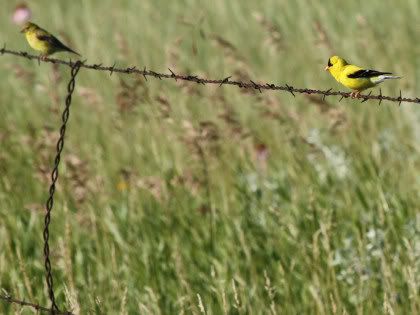 That's as good as it gets. She (I'm assuming that's a female) flew away. He stayed for a few more shots then flew away too.
NOTE:
"Goldfinches love the Echinacea seed crop and can clear out all the seed in a few days."
See blog post on Echinacea
here.