Unknown bird.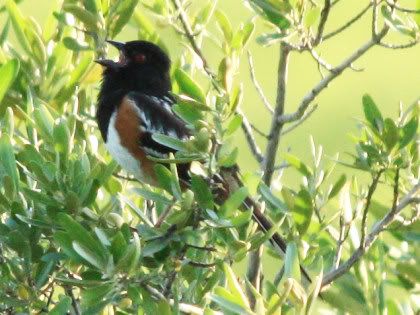 I thought it looked like an oriole, but I couldn't find any orioles with a white belly?
I'll update this post if I ever find out what it is and/or get a better pic.
UPDATE:
It's a Spotted Towhee.
Cornell
enature
Alternative name:
Rufous-sided Towhee
Rufous-sided Towee would refer to both East and West Tohees.
Spotted Towhee would refer to only the West Tohee.