It stood out and was in its prime.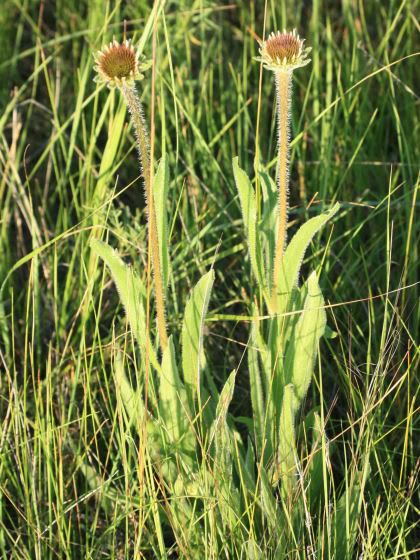 I loved the hairiness of it, which extended all the way down and into the leaves.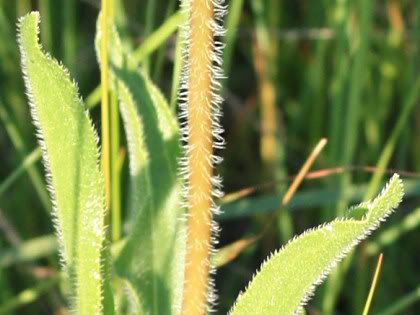 Best pic of the bud/blossom: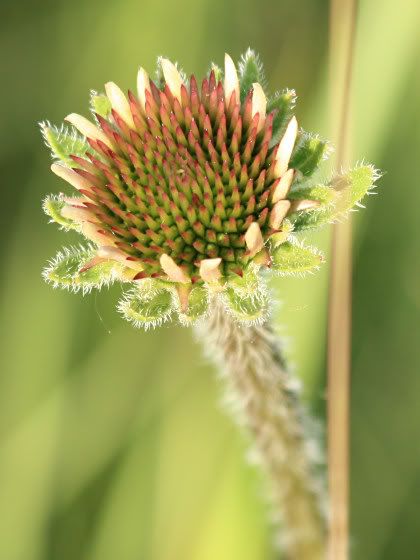 Closer: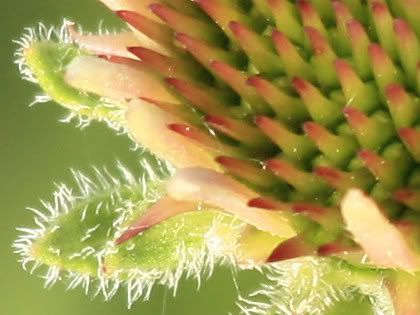 UPDATE: Tue 30 JUN 09
Aha! "Hairy" is a coneflower.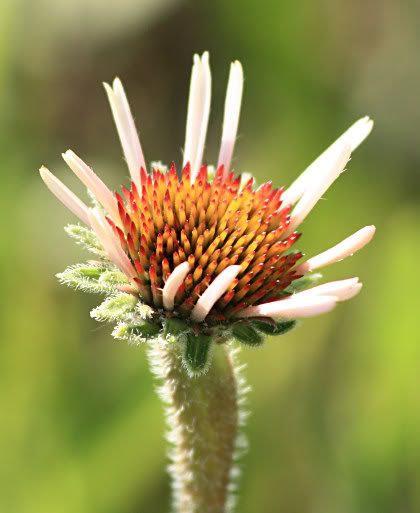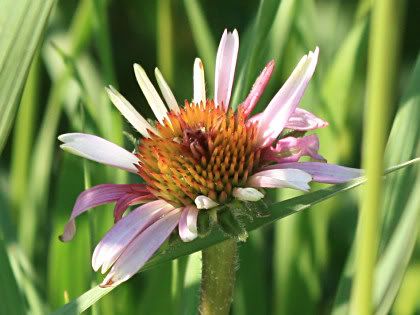 It's gonna be coneflower heaven out there pretty soon. Stay tuned.
npwrc ref:
Purple Coneflower
(Echinacea angustifolia)
Purple Coneflower
(ref2)