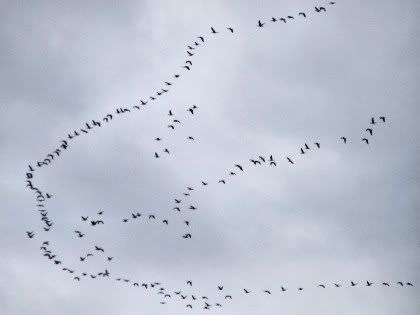 Finally got out for a walk along the river, Sunday, 8 Nov 09.
Yay!
I missed it.
The Canada Geese were on the move.
Saw lots of flocks high in the sky.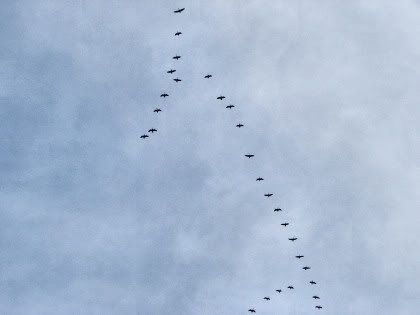 I was just messin' around in Paint Shop Pro 9 to see what I could do to make them a little more interesting.
Screen and Soft Light Layering modes to lighten, Curves to increase blue tone, Clarify for more cloud details.
And this one: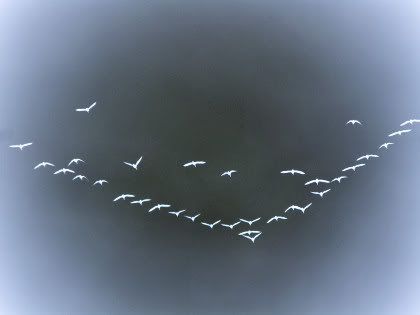 Same stuff as above only,
Add a vignette and a negative blue tone with Black and White Points Effect.
I like it.
It's certainly different.
It was fun to take pictures just so I know what it was like out that day, even though there isn't much out there interesting in November.