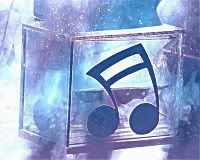 It's been quite a while since I've found any good new music.
I like this song:
Possibility
by
Sierra Noble
(b. 20 Feb 1990)
Canadian singer-songwriter (Winnipeg)
(Scrolling lyrics below the video.)
0:10 Woke up at midnight all alone
0:14 was it a dream that you had phoned?
0:18 were you even thinking of me?
0:21 is it even a possibility?
0:24 missing me,
0:26 is it even a possibility?
She's a
fiddle player
.
Sierra Noble Fiddles in Wolseley