Inkscape 0.48 Windows 7
Some interesting Clone Patterns I made while playing with Tiled Clones.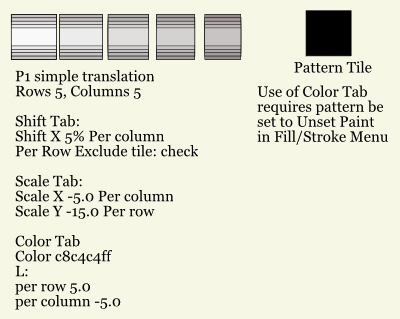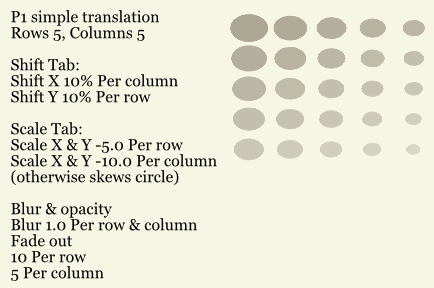 A few Tiled Clones videos:
Clones and Spray Tool
Unset Paint.
Radial Tiled Clones
Flower petal, Ctrl/drag node straight up, Moves crosshair center of object.
I think his Shift Tab parameters are backwards. Dated June 2009. The crosshair thing is important to know.
About Inkscape's Tiled Clones 17 Symmetry patterns, Wiki might have some interesting links on the subject. I haven't checked them yet, but maybe some pattern ideas there.
See
Wallpaper Group
.