Inkscape 0.48 Windows 7
Flower: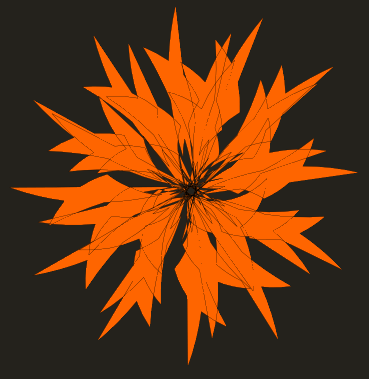 Good news: Happy accident
Bad news: I can't repeat it. I can get similar, but I like this one the best. Probably too many variables.
I was playing with a star copied onto a spiral within the Path Effect Editor under the Path Menu (Pattern Along Path) and comparing that to the Pattern Along Path under the Extensions Menu.