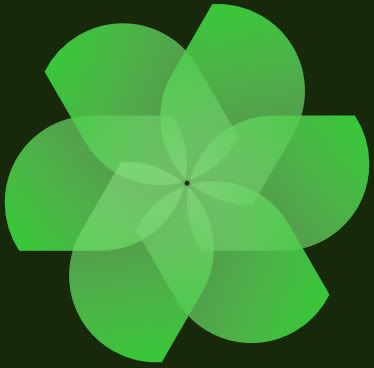 Found the idea at
Deviantart
.
Dated 2007, but still applicable in Inkscape 0.48.
Quick and easy. I like those kinds of tuts.
I like that the tut makes petals with two rounded corners rectangles and Path/Intersection.
The gradient is transparent on the white end. Get a different effect if it's opaque/solid.
Mine is on black background, so it looks different.
With the Tiled Clones, 1 Row, 6 Columns with a P6 60 degree rotation is sufficient.
No need to select the width/height or create more rows and columns than that.