Here's another vetch.
I'm vexed by the vetches because I can't distinguish between the many different varieties.
But hey, I got beans on this one.
Beans/Legume (with some leaf detail):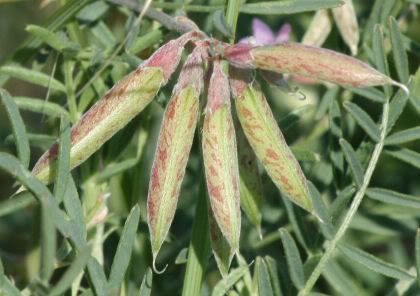 Blossom: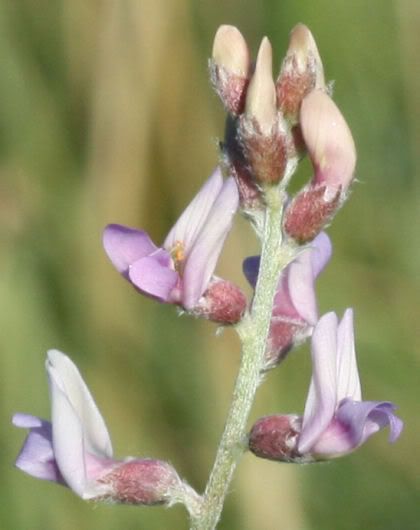 The full plant was a messy mass:
And what is it?
My guess would be
American Vetch (Vicia americana)
Googling
tells me the blossom and legume both look similar, and the ferny leaves of course.
npwrc:
American Vetch
Fabaceae
(Lists the Vetches native to North Dakota)
plants.usda.gov
Kingdom Plantae – Plants
Subkingdom Tracheobionta – Vascular plants
Superdivision Spermatophyta – Seed plants
Division Magnoliophyta – Flowering plants
Class Magnoliopsida – Dicotyledons
Subclass Rosidae
Order Fabales
Family Fabaceae – Pea family
Genus Astragalus L. – milkvetch P
Contains 419 Species and 688 accepted taxa overall
MY NOTE:
Size/proportion: Actual size of beans is about 3/4 inch long. So the beans are very tiny, almost unnoticeable. Similar with the flowers.