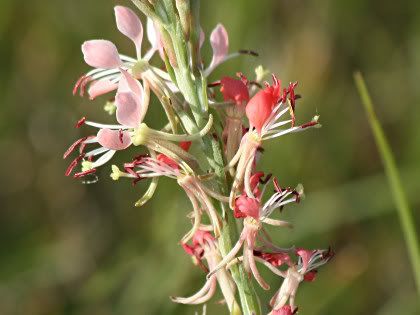 On/in the mowed grass/lawn roadside again. (Lots of stuff popped up there recently. lol)
Only one lone plant, right now.
Zoom out: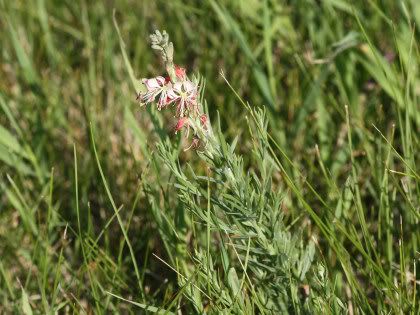 npwrc
Scarlet Gaura (Gaura coccinea)
Onagraceae (The Evening Primrose Family)
Google Images
naturesongs
This place holds the blossom in hand so gives a better sense of scale. Tiny.