A nice sunrise view from the field: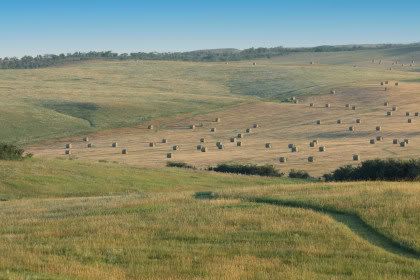 I added a light blue gradient to the sky because it looked really blah.
Later, a little closer: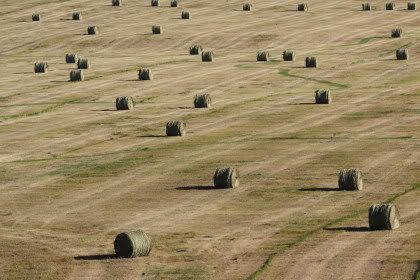 I liked the swirly lines in it.
I thought things would be winding down out there, but no.
Now, I've noticed a wave of NEW stuff I've never seen before.
It's endless.
So lots of things happening out there.
Birds are singing, bees are buzzing, butterflies are flying, and the yellow cones and purple clover cones are now seen everywhere (along with the Echincea) in bigger groups as they blossom and the colors pop in the field.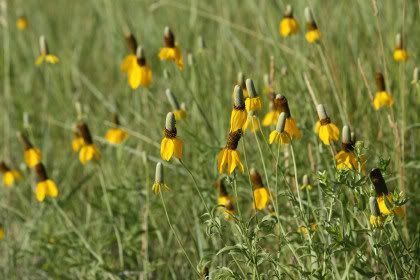 It amazes me how much shows up in the field once the plants blossom. At first it just looked like a field of grass, nothing too interesting. But there is an enormous amount of variety, life, activity out there. I'm getting to know what plants look like before they blossom, something I hadn't really noticed before. The tele distorts my sense of size and proportion though, so I need to be mindful of that. But it is so much fun going home and looking at the plants close up. Wow! Amazing, the detail I get with my camera and tele that my eyes don't see or notice.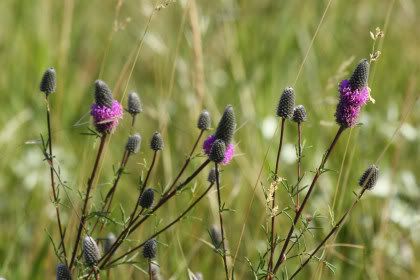 Hey, we have our usual fawns now too. Two does, two fawns. Gotta be up early to see those. Here's a pic I snapped at 6:45 am, so high ISO to get the shot.