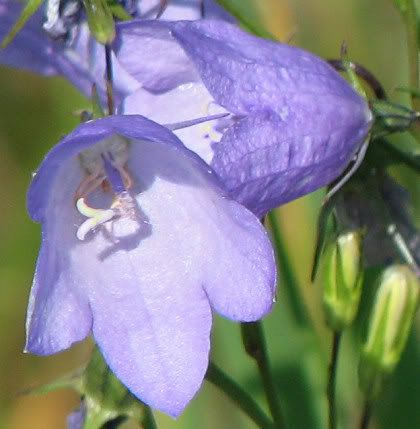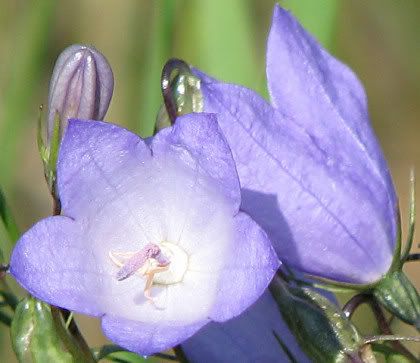 They grow in kind of a chaotic clumpy mess and are hard to photograph.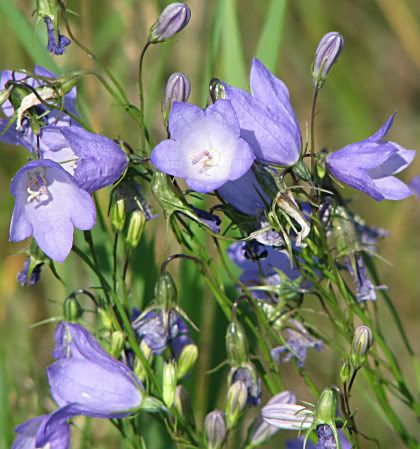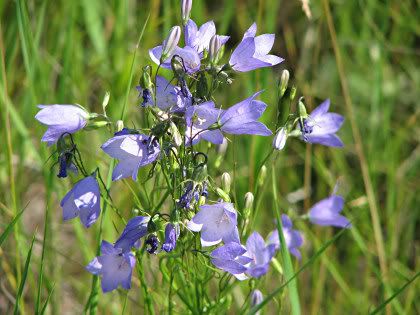 Tiny flower again. Here's more of a field view to give an idea how small they are. The color really stands out in a field of grass.
I think the color is actually more of a red purple.
Here's what they looked like on another photo shoot, warmer color.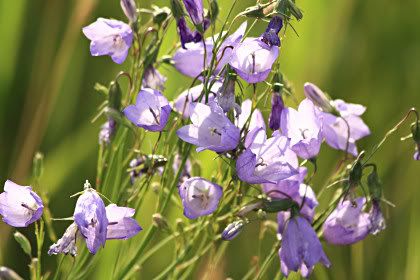 When I was out in the field again, looking at the color, I think it's something in between those. lol
One seems too blue and the other seems too red.
Purples and reds seems tough to match in camera with actual.
I think this plant is a:
Harebell
(Campanula rotundifolia)
Also
Here.
In
The Bellflower Family
Google Images