So I was
reading about
square root Tuesday (3/3/09) and pi Saturday (3/14/09) when, wait...
I LIKE that nice little calendar he posted with the article. lol
I put it on my
desktop.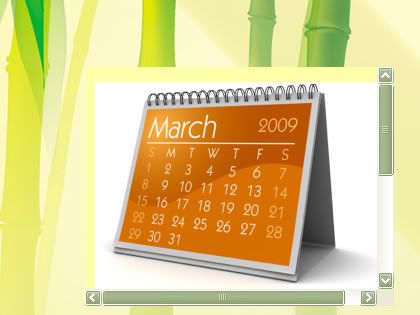 I wonder how he made the calendar. Would be nice to create something like that every month for my desktop.
My wallpaper is:
wallcoo bamboo.