Lovers In Japan,
by Coldplay is growing on me and now I LOVE it.
It sounds like a U2 song.
"Where The Streets Have No Name," maybe?
Love the single album art on Lovers In Japan.
Begging for some framing/matting...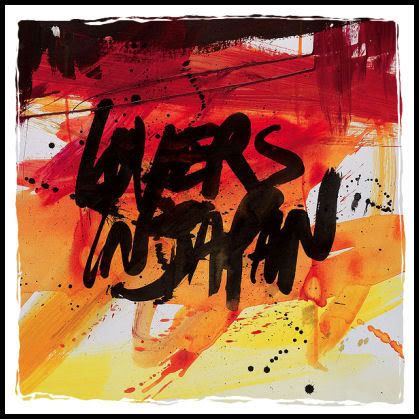 I bought Coldplay's Rush of Blood to The Head CD some years ago.
What a disappointment. Boring. All the songs sounded the same.
So they haven't been a favorite group of mine. Kinda blah.
Checking elbo
There's an acoustic version and some kind of mix of Lovers In Japan floating around on the Net.
Checking Wiki
Single released on Nov08.
Album released Jun08.
Huh?
Checking About
The single version of Coldplay's "Lovers in Japan" is the "Osaka Sun Mix,"
a livelier rendition
than what is on the Viva La Vida or Death and All His Friends album.
Oh.
Single Artwork from About.
Viva La Vida, the song, is pretty good.
Some nice pics of the group at
Google Images.