Windows Media Player 12 (WMP12) no longer has the Advanced Tag feature and you can't add lyrics to your songs.
It will display lyrics if they are tagged to the song. (New laptop with Windows 7.)
So...
Downloaded
mp3 tag software
Install, Load, Drag and drop the song into that.
Right click the song, select Extended Tags, click on add field icon, select UNSYNCEDLYRICS Field from dropdown and paste the lyrics into Value area.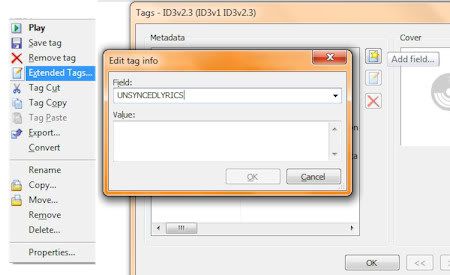 In Windows Media Player 12, in Now Playing Mode (not Library Mode), right click screen and select Lyrics, Captions, and Subtitles, check On If Available.
Lyrics should now display in WMP12.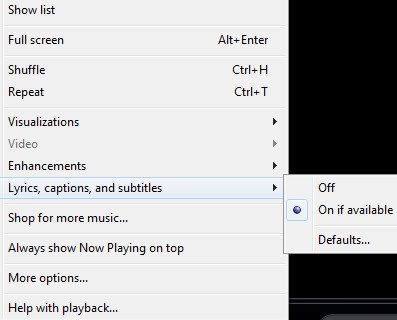 Now why the lyrics display is restricted to a tiny area of the screen is a mystery. Such was the case in previous versions of WMP too, though, so nothing new there.
Can also use a plugin to add lyrics to songs, see post
here
.
I prefer to do it manually per above instructions.
I tried to find out if VLC or Winamp could display lyrics, but could not find anything. I don't know of another Windows 7 music player that will display lyrics.