I got a better magpie backyard photos for my collection. (
previously
)
Best head shot: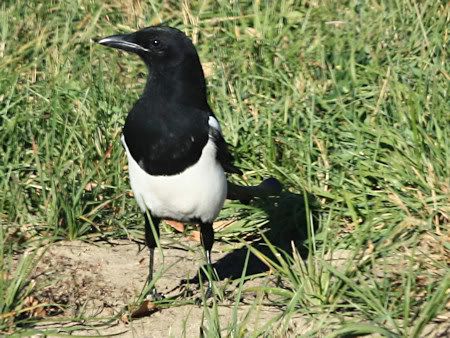 Best sideview, but head is soft.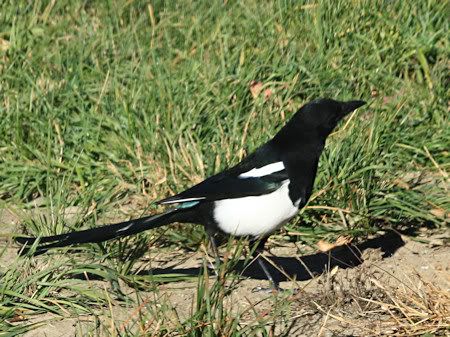 That tail is l-o-n-g.
cornell
Wingspan - 22–24 in
Length - 17.7–23.6 inches
enature
I was wondering what they look like in flight all spread out.
Best one I could find is a photo of a yellow-billed magpie at Flickr
here
.
(1024 x 703)