The star of the show was a White Bengal Tiger (Panthera tigris) because she(?) came right up to the viewing window and gave me several poses for my photo shoot.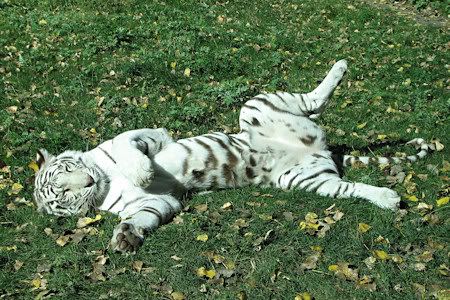 Bengal Tiger (Panthera tigris):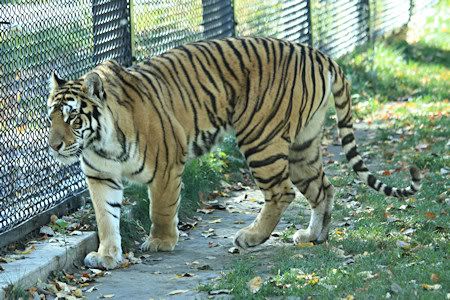 Golden Tabby Tiger (Panthera tigris):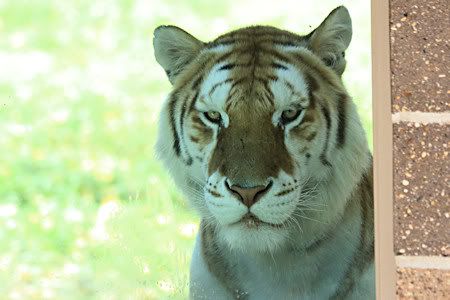 Seemed kind of out of it. Just stood there in front of the picture window and starred. I could put my face right up to the glass and she/he wouldn't move. Well, I certainly got up close and saw detail that way. ;)
Zoo sign said:
"There are no known golden tabby tigers currently in the wild."
"Sometimes called the 'strawberry tiger,' due to the coloration, this is a color variation of the Bengal tiger, and not a separate species."
"Records indicate that there are less than 30 golden tabby tigers in the world."
All three Bengals are on loan from
T.I.G.E.R.S.
.
Bengal Tiger NatGeo
Bengal Tiger Wiki
White Tiger Wiki
"This coloration is caused by a recessive gene."