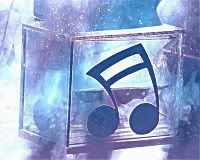 Just a Dream
, Nelly
Just The Way You Are
, Bruno Mars
Brian McFadden:
(Departed from
Westlife
band in 2004.)
Sorry Love Daddy
(That Irish accent.)
Real To Me
Lots more of McFadden at YouTube.
UPDATE
The above two McFadden songs are from his album, Irish Son. This was in Nov 2004 right after he left Westlife.
Almost Here song is with Delta Goodrem.
Married to Kerry Katona (UK) 5 Jan 2002, separated Sep 2004, divorced Dec 2006, 2 daughters (2001, 2003).
Engaged to Delta Goodrem (Australia), Nov 2007 (Dating in 2004?)
Next album was Set in Stone in 2008.
His new album Wall of Soundz came out in April 2010. Songs have more of an upbeat dance tone to them.
Just Say So
Official Website
Personal Scoop
The Life of Brian dated Nov 2004.
"I had to change a lot of things recently in my personal life and my work life, and I'm doing this because I want to be happy. Thing is, I'm finding you can't do that without first going through a lot of pain. But if I get happiness in the long run, it'll be worth it."
Brian-daily
fan site.
bio
"Currently, Brian resides in Sydney, Australia."