My fav of this group were the Black Swans (Cygnus atratus):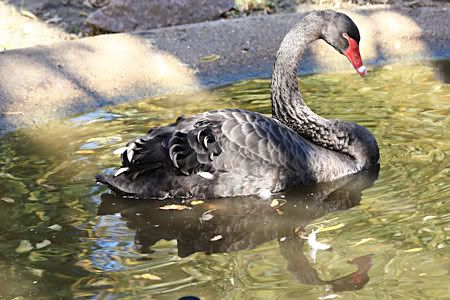 wiki
Breeds mainly in Australia.
Trumpeter Swan (Cygnus buccinator):
(Not sure what kind of duck that is beside the swan.)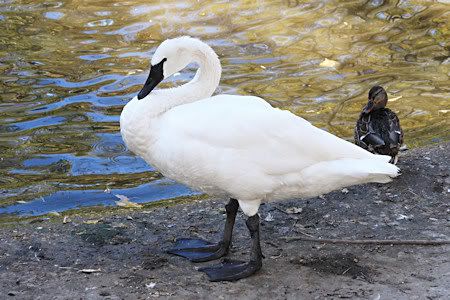 cornell
enature
North America, but not North Dakota.
Bar Headed Goose (Anser indicus):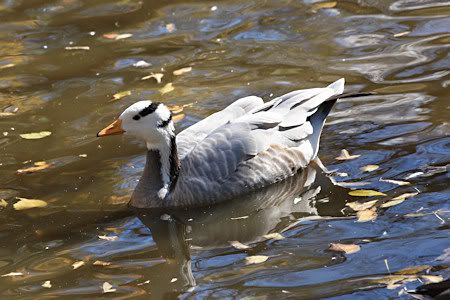 wiki
Central Asia
Snow Goose (Chen caerulescens):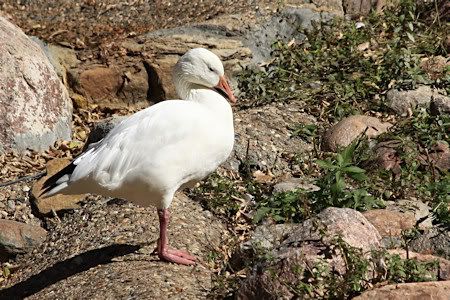 cornell
enature
npwrc checklist
says present in North Dakota.
Cornell shows a "blue morph" of snow goose which looks like an unidentified duck/goose pic I have: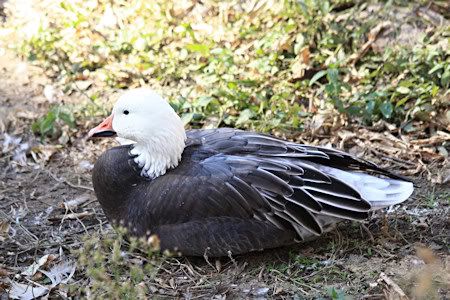 Cornell says:
"Until recently, the Blue Geese, as the dark birds were called, were considered a separate species. They are now recognized as merely a dark form (or "morph") of the Snow Goose."