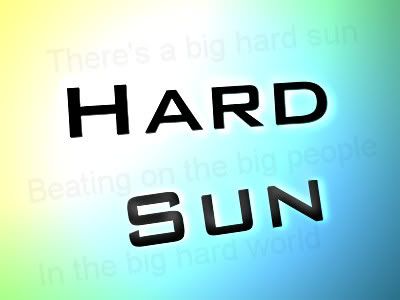 Song For The Day
Still listening to my songs in alphabetical order by title.
Here's another one I forgot about.
GOOD!
Hard Sun, Eddie Vedder (Pearl Jam)
Into The Wild Soundtrack (
wiki info
)
Scene from the movie featuring the song currently at
youtube.
Song written by
Indio
(Gordon Peterson)
currently at
youtube.
Google Song
Google Images