Apophysis Wing Tut
UPDATE 22 Apr 11:
Dead link. Look for info
here
.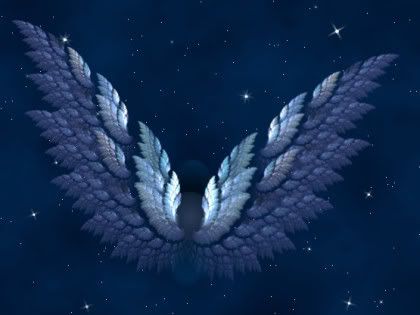 The wing tut pretty much went as instructed, except it was rotated.
I liked the suggestion of using the Transform Editor Color Tab sliders to get the colors to radiate out.
Gradients are kinda funky in Apo. I can never tell what gradient is selected.
Transform Editor info etc.: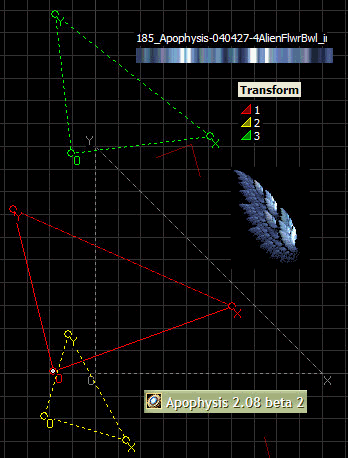 For backgrounds, I render transparent png and then layer in Paint Shop Pro.
I like something not quite black and a little texture in it, so I usually end up using the MuRa Clouds Plugin.
Then the stars are noise/threshold for the small fine ones and then ULead Particle Plugin for a few bigger ones.
I usually create duplicate layers of the fractals and then try different layering blends to pump up the colors.
The wing was duplicated and mirrored in Paint Shop Pro layers.