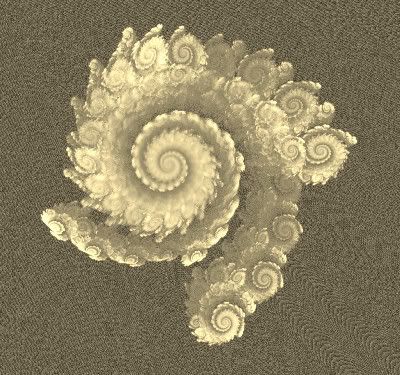 Something I made just messin' around in Apo. Try as I might, I could not improve upon it. It wanted to be what it was. I did create a nice bed of "sand" for it in Paint Shop Pro, which is easy to do with some noise and texture.
3 Triangles/Transforms
Tri1 is a swirl/Julian variation (which is an interesting combo to play with)
Tri2 & 3 are Linears which create the spiral.
NOTE: Andrews Set 32 A Pretty Windy Day plugin for sand texture.