I haven't played much with the 3D version of Apo.
It is s-l-o-w.
The Adjust popup where you set the pitch for "3D" perspective is buggy.
Can't use Flame3 renderer.
I decided to try some of the
scripts
available for it.
The images are from running
3D_Bubbles_Script_by_Shortgreenpigg.asc
This is pretty much the kind of thing you get after running the script and setting the pitch at 50 and maybe moving triangles around.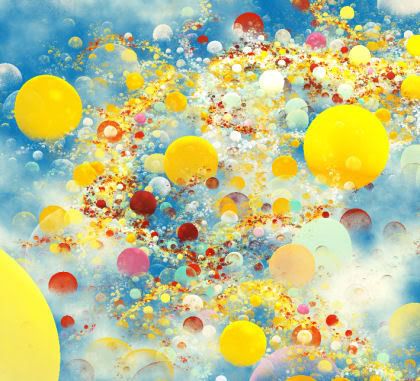 Layered several times in Paint Shop Shop to increase the bubble definition. Added some clouds layering too.
Okay, now let's go wild and crazy and start pulling at those triangles (2&3)...go ahead just grab a handle and pull it way out. Yank it up, down, blah blah...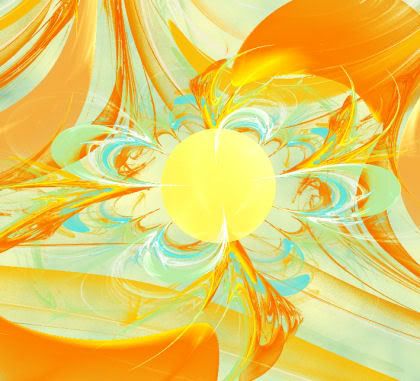 Yeow! I like it. Lively. Again layered several times in Paint Shop Pro.
After a 40 minute render, my FAV is finally ready to process...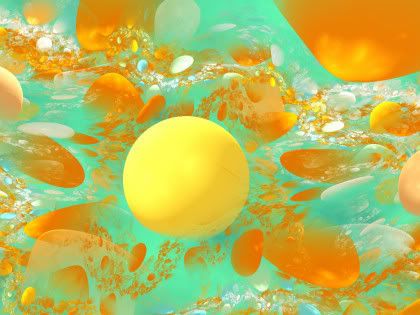 Kind of an underwater look...deep sea fractal.
Fractal Notes:
Tri 1 Bubble .2, Pre_Blur 1
Tri 2 Julia 3D 1
Tri 3 Julia 3D 1
FX Curl 3D 1