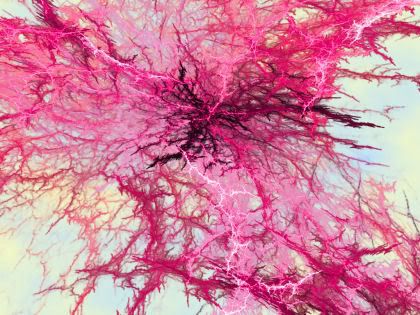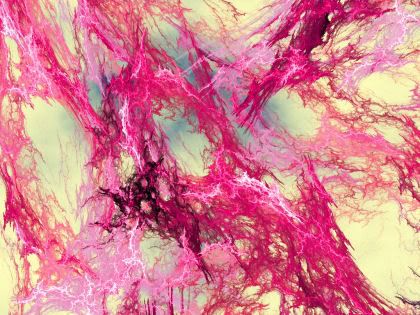 Those were colorized in Paint Shop Pro with some clouds added in the background.
One of those happy accidents, just trying different things.
Here's what they look like straight out of Apo, no other processing.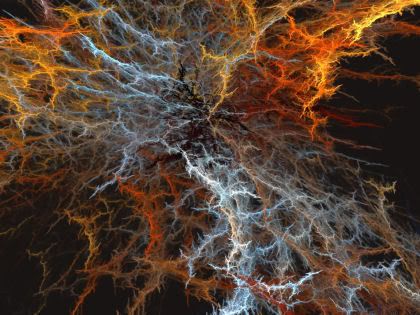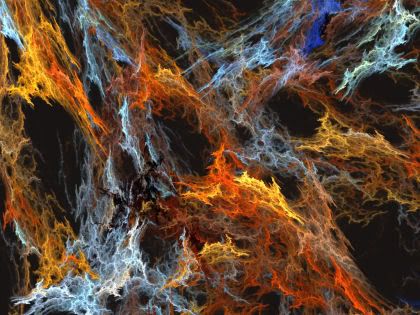 What a difference coloring and background makes!
These very simple 2 triangle linear fractals are fun to zoom in/out on.
I love the crusty texture.
I figured out how to do a zooming animation on these.
Combining and editing two scripts
1. Animation Render.asc
Script comes with Apophysis, spits out 100 rendered images.
And
2. Animate Expand & Contract.asc
Found here:
Patrick's Scripts 1.zip
It took some work, but the basics are all there.
I tried the
Flam3 script
too, but did not like it. Too blurry.
I'm still working on perfecting it.
Might be other better methods, I don't know about yet.
Using Paint Shop Pro 9's Animation Shop to animate, of course.