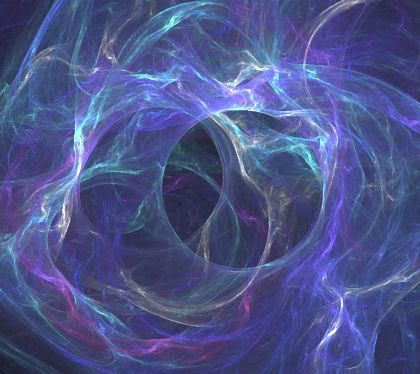 I kinda like these weblike fractal, but they are very hard to perfect.
They want to go blurry/noisy right away when I try to tweak them.
And then there are the color flaws that are hard to perfect also.
I displayed it on white background within Apophysis and that helped me see the coloring better.
I up'd the Brightness then up'd the Saturation in the Options Menu.
That seems to work well when the colors/gradients are too dark, blah.
I got some "blowouts" with this one, though.
3 triangles - linear, sinusoidal, spherical variations
A combo I want to play with more.