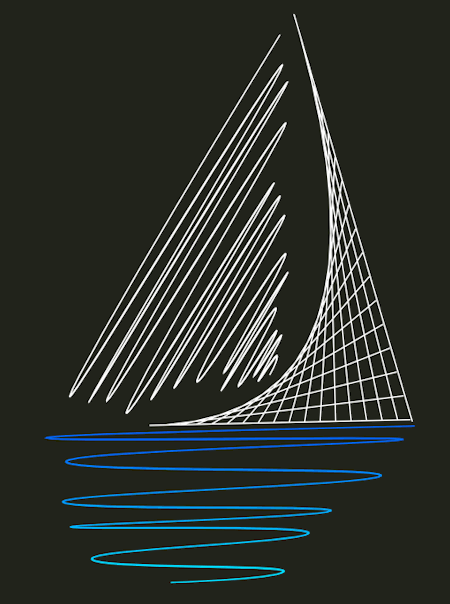 I like the minimalistic look of it.
Used Path, Path Effect Editor in Inkscape 0.48.
Stitch Sub-Path and Hatches.
Could probably do a better job of that left sail with the Pen Tool, but I was trying to use the Live Path Effects to do it. There's a pdf file a person could use for the pattern, if you want to use the Pen Tool.
Idea from
here
.
Inkscape Manual References:
Stitch Sub-Paths
Hatches
Previously:
Hatches on Heart
Forum Discussion
Also called
curve stitching
.
Mystic Rose (Manual shows how to do this one.)
Eight Parabola in a square (Use Tiled Clones P4M.)
More