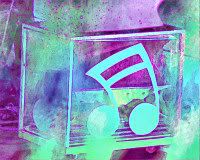 Via
MySpace
I found three songs/bands to check out:
The Catalyst
, Linkin Park
From a new album, A Thousand Suns, Sep 2010.
Kinda U2 at the beginning. From what I can tell the band changed their sound and fans seems unhappy about that. Maybe that's why I like this song, lol. Kinda edgy, angry. The album is about war, thus sayeth
Wiki
.
Kings and Queens
, Thirty Seconds to Mars
What do I know about this band, not much.
The song is from a new album, This Is War, Dec 2009.
Is it thirty or 30? I see both.
Here's
Wiki
.
And Breakeven, by The Script I found two versions that are good:
Live At Islington Academy
Official Music Video
Love the typography on The Script name. I wonder who designed it and what the story is on it.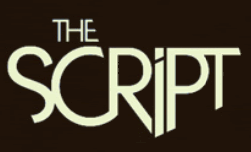 Their new album (Sep 2010) Science & Faith, might be better than their previous album.
Track 1
Wiki
(Hey, it's a nice place for links, if nothing else.)
I notice the ages of the band members don't seem to agree among the various sources.
Band Site Bios
Danny O'Donoghue (25), the "raven haired, handsome, sensitive keyboard player."
(Both
imdb
and
discogs
say born 3 Oct 1980.)
Mark Sheehan (27), "shaven headed production whizz and guitarist."
(
discogs
says born 29 Oct, 1976.)
Glen Power (28) "taciturn drummer and multi-instrumentalist, the funkiest white man in Dublin."
(No other source for age.)
Okay, let us do the math.
If Danny is 25, that means he was born in 1985. NOT. He's 30.
If Mark is 27, that means he was born in 1983. NOT. He's 34.
And Glen is supposed to be a year older than Mark. So he must be REALLY old, 35, lol.
Not that I'm going to lose any sleep over this, just noticed the discrepancies.