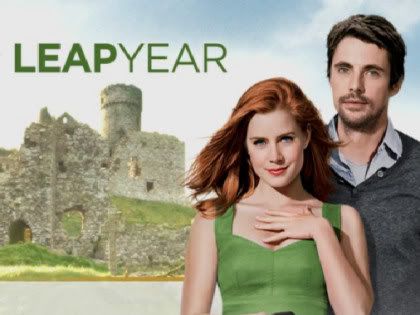 Leap Year
A nice predictable romantic comedy.
Worth a watch if you like romantic comedies.
I loved how she tromped all over the place in those shoes, yikes.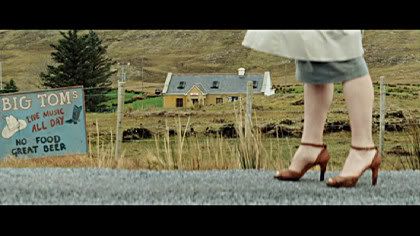 Castle Info: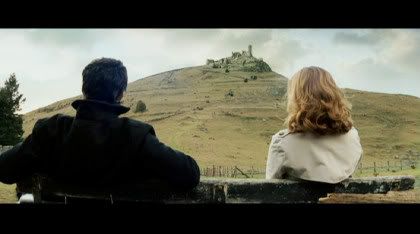 Castle Scenes
To create the scene, Cinesite went on location to the west coast of Ireland to shoot the ruins of an old castle and various panoramas to create a matte painting. The castle ruins were enhanced by adding a CGI tower and the sky was animated to create atmospherics. The animated panoramic landscape was then composited onto footage of the actors standing in front of a green screen. Further detail was added to the sky as well as rain as the scene turns from sunshine into heavy rain.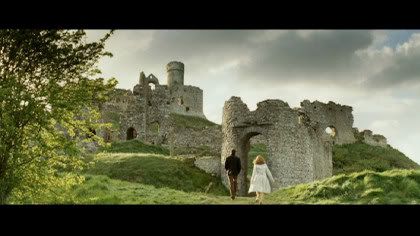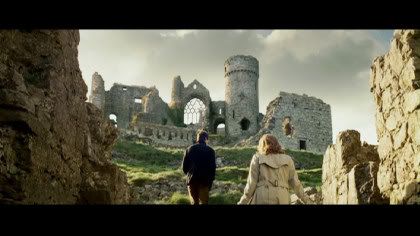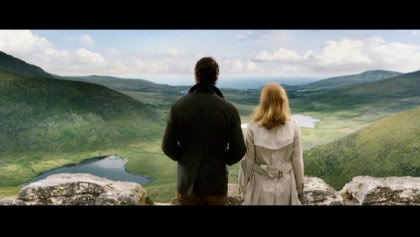 Filmed areas:
imdb discussion
mentioned:
1. Rock of Dunamase County Laois
Map
Images
2. Luggala Co Wicklow Ireland
Map
Images
And the credits say special thanks to:
3.
Wicklow Mountain National Park
Here's the wedding toast:
May you never steal, lie, or cheat,
but if you must steal, then steal away my sorrows,
and if you must lie, lie with me all the nights of my life,
and if you must cheat, then please cheat death
because I couldn't live a day without you.