I liked how the trunks/branches of the trees really stood out on this one: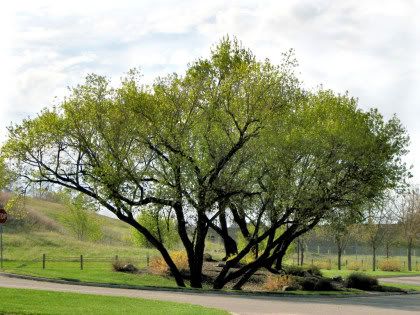 Because of the high contrast, I did layered masking post processing work to retain both the cloud and tree detail.
Belly shot for a different perspective: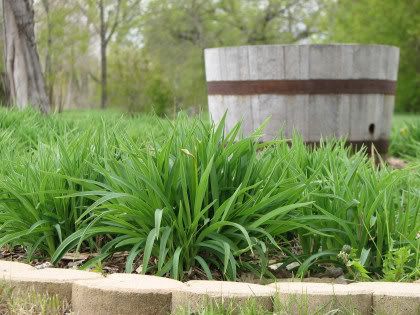 I loved the clump shapes and the lush new green color coming up on these flowers. There's a flower bud there, but can hardly see it.
These two looked so cute staring out the window as I walked by the house: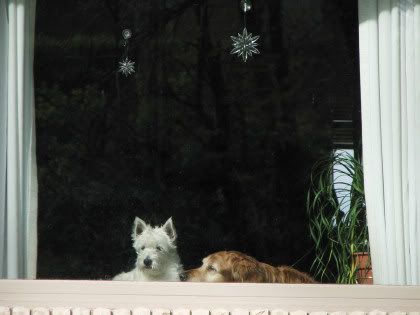 Bur Oaks are fabulous trees: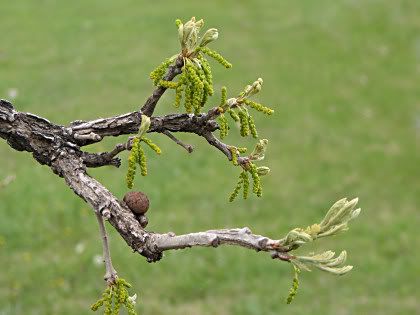 So much texture and character in the bark and branches.