Nifty storm clouds. It has been raining a lot recently. Get very interesting clouds on those day.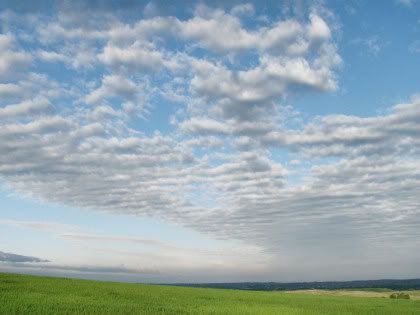 These next two I dug up out of my 2007 archives and tried
clarify
on them to bring out detail.
I call them ocean clouds.
One is a closeup of the other.
And yes, the moon was out.
Time/date stamp was about 11am on 2 Oct 07.