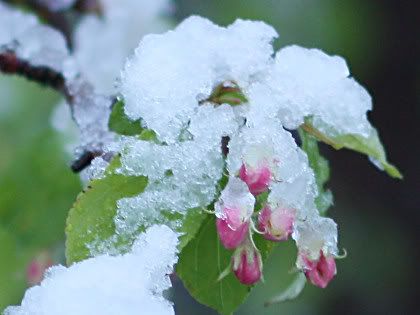 Snow.
A little unusual for May but not unheard of.
Hard on the trees that are budding, blossoming, etc.
I'm out there with two cameras. ;)
My point and shoot (S3) for depth of field (sharp thru out) without a tripod (below).
My DSLR (XSi) for the nicer artsy shallow depth of field closeups (above).
It was early morning so low light.
But I do that a lot, take both cameras for that reason.