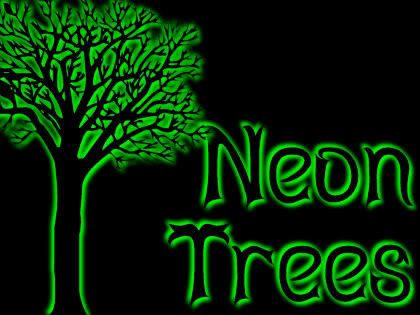 Hey, I like these guys (drummer is female).
New discovery.
Neon Trees at YouTube:
1983
Animal
(Viral Version)
Calling My Name
(Not on Habits album.)
They only have one album out, but there are more songs at YouTube if you search for:
Neon Trees.
What Are Neon Trees?
Name Origin
Wiki
"Although a well known band in Provo, the band didn't receive nationwide exposure until late 2008 when they were chosen as openers for several of The Killers' North American tour dates."
"Although they had several prior independent releases, the band released its debut album...Habits, on March 16, 2010 with 'Animal' as its lead single."
"...the band will be touring opening for 30 Seconds To Mars and Mutemath throughout the Spring of 2010."
Amazon Vinyl
version has two bonus tracks.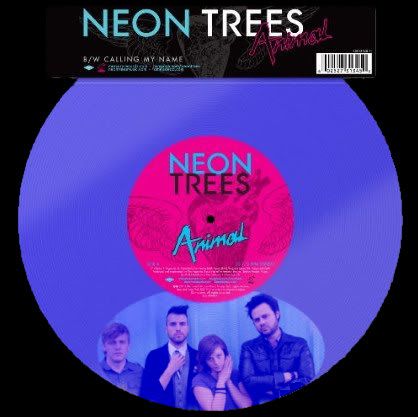 Wiki on Vinyl
"The vinyl record regained popularity by 2008, with nearly 2.9 million units shipped that year, the most in any year since 1998."
Image Creation Notes:
"Neon Trees" was just begging for some art, no.
Text and tree are both black fonts on black background with a green drop shadow plus and minus offsets then duplicate the layer to increase effect. Pretty simple and basic in Paint Shop Pro 9.
The vinyl image was a single at
Amazon
and edited by me. I changed the background to black and added a pic of the band from
last.fm
.