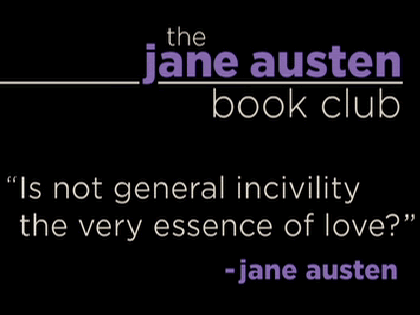 The Jane Austen Book Club
(2007)
Another DVD from the Wal-Mart bargain bin.
I didn't love it, but it is worth a watch.
I liked
Emily Blunt
(as Prudie Drummond) best. She's interesting to watch. Does angst very well. I remember her from Devil Wears Prada. She was also in Sunshine Cleaning.
Here's some screenshots and quotes I created from the DVD movie.