Lit by the sun:
Looking East.
Hill in back of trees so dark and the morning sun peaking over the hilltops so trees were lit up.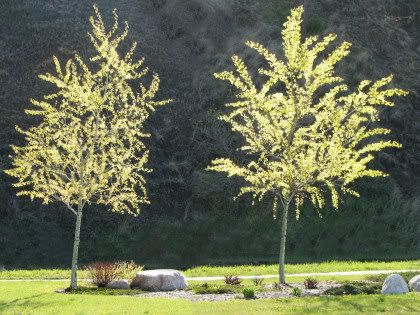 I layered two tree pics together and then did some cloning work, so I could have just one pic instead of two.
Morning Shadows: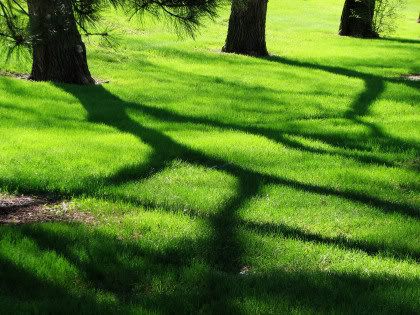 Yes, it really was just like that. Pretty.
A little creek or whatever. Just thought it was pretty.