Sometimes I get into classical music.
Right now, I'm listening to Vivaldi's Four Seasons Spring and Autumn.
Composed almost 300 years ago.
It seems like some version of the songs are better than others.
I like the ones that are faster and more intense.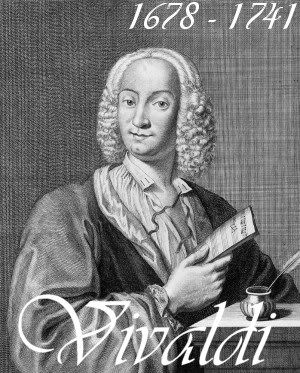 Antonio Lucio Vivaldi
(March 4, 1678 – July 28, 1741)
Four Seasons
A set of four violin concertos.
Composed in 1723.
Concerto No. 1 in E major, Op. 8, RV 269, "La primavera" (Spring)
1. Allegro
2. Largo
3. Allegro Pastorale
Concerto No. 3 in F major, Op. 8, RV 293, "L'autunno" (Autumn)
1. Allegro
2. Adagio molto
3. Allegro
Pic from
last.fm
Added the text.
Vivaldi Font