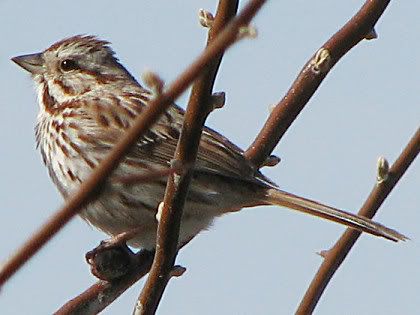 A new bird to add to my photographed list.
Song Sparrow
Melospiza melodia
Singing his little heart out right near where I was walking.
enature
cornell
npwrc
Sparrows of ND
UPDATE: 23 May 10
More, better: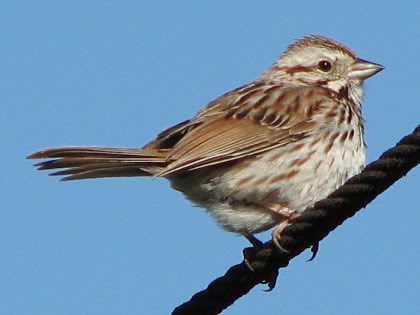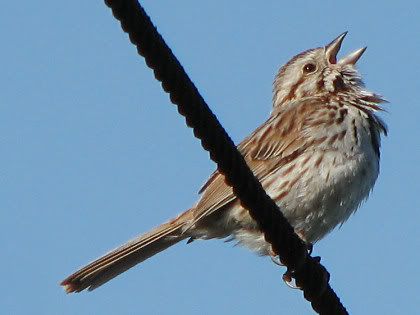 One advantage to photo walking the same place is sometimes I get to do retakes.