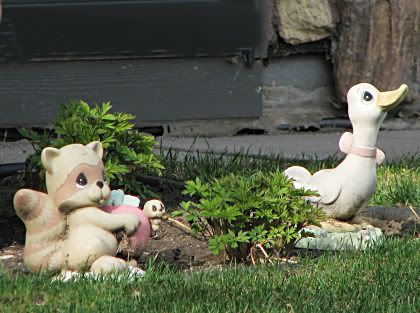 I don't usually go for this kind of thing, but I thought these were cute.
Close to someone's front door.
I'd be afraid someone would steal them.
I had to do some masking work to retain the color on the duck cuz it was a lot brighter than the rest of the picture.
And along the side of the house...tulips.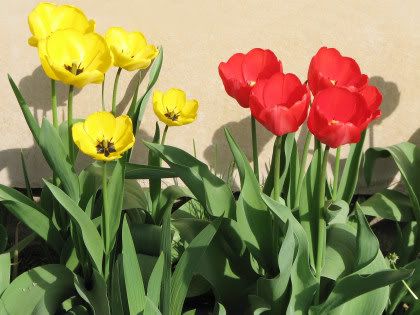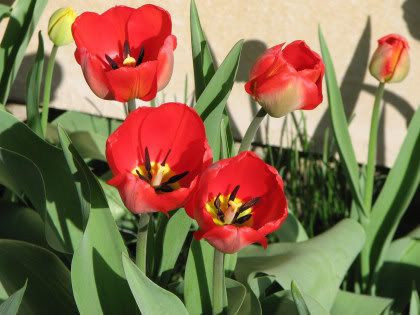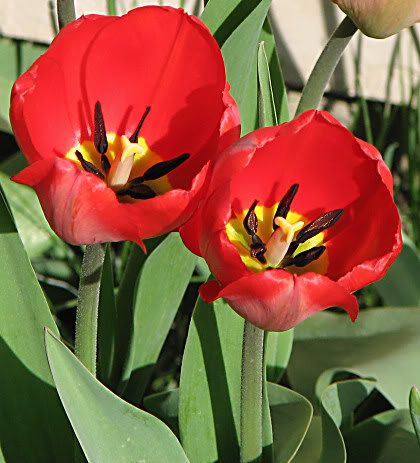 I think this was the same house. Not absolutely sure.
I love tulips. One of the things that says "spring" to me.