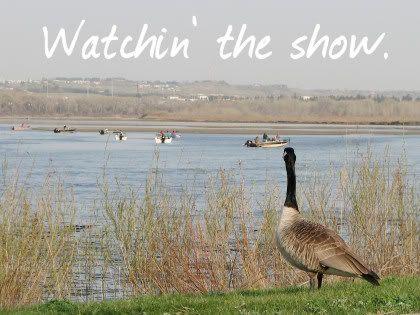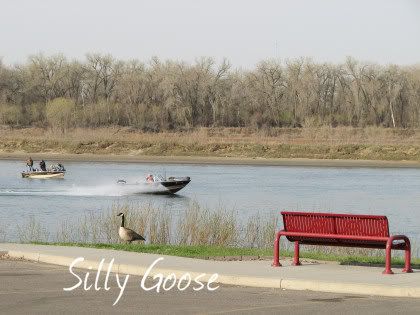 I thought this was an interesting composition because of that silly goose.
There is a fishing tournament coming up and there has been tons of boat activity on the river.
I can hear a boat coming, so I compose the shot and wait to snap the pic as the boat(s) goes by.