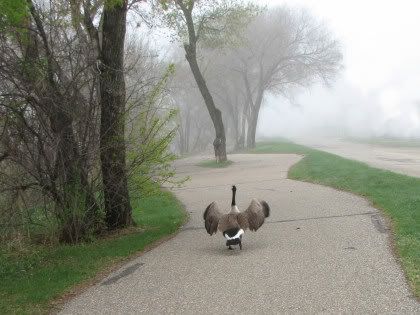 I have tons of photos of geese and robins since they are abundant right now.
I don't post unless it's something unique.
I thought this goose would fly away, but instead it kept skittering along in front of me like my walking companion or something.
I got a chuckle out of it.
I kept walking and snapping photos when its wings would come up and out.