I thought I had solved this mystery, but alas, the problem still exists.
Now the session restore works when I use the X button exit (
previous post
).
BUT
IF
the option:
"clear recent history when Firefox closes"
is checked
The session restore will not work.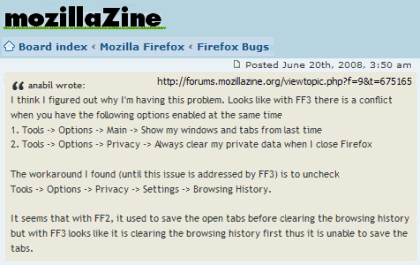 Show My Windows and Tabs from last time broken
So
I have two choices.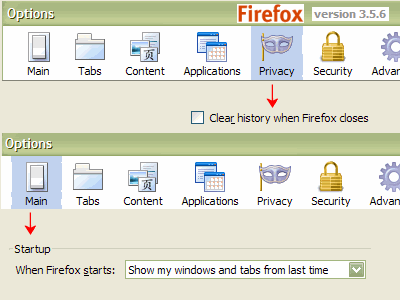 a) show my windows and tabs from last time
OR
b) clear history when firefox closes
Can't do both automatically, evidently.
Sigh.