Bing links and recent discoveries.
xrank
(What's hot.)
community
Travel: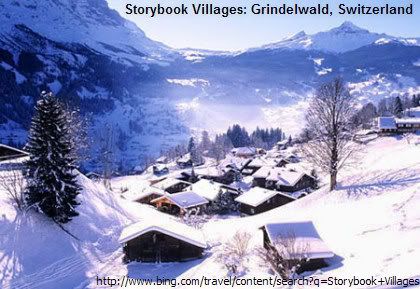 Storybook Villages
America's Coolest Small Towns
Otherworldly Landscapes
More Bing Travel Slideshows
Travel Articles
Images:
(Always features the startup image info.)
New Years 2010
I love the startup images and the mouse hover popup links attached to them.
Hover over the copyright symbol bottom right gives you image info.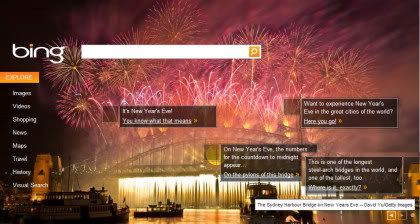 This image led me to explore
Sa paper art: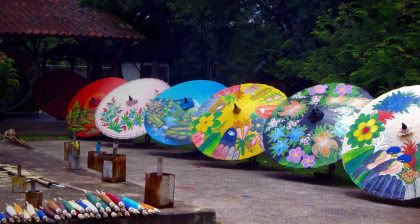 I went to Bing, then Images and selected popup "find computer wallpaper."
Saw some
glass apples
and pursued the
artist info
. (Creative Commons image.)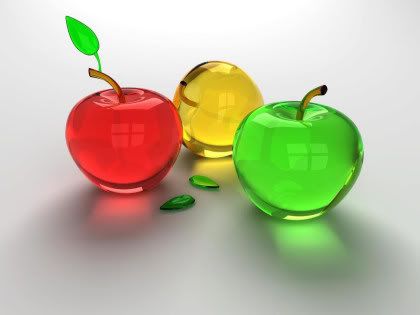 Found out what kind of 3D software was used and then discovered other 3D artists there as well.
fudiiduf
zigshot82
Really liked the 3D Interior Design stuff (zigshot82).