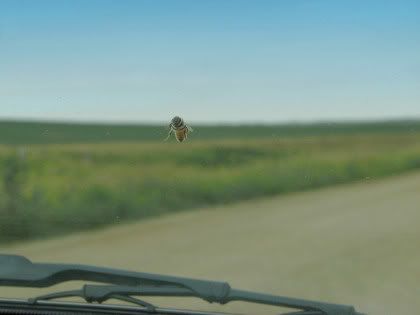 I couldn't help it.
Perfect pictorial metaphor, or whatever you'd call it.
"Sometimes you're the bug."
Or how about
"The bug stops here."
There's even a song about the bug on a windshield.
Did not know that 'til I googled it.
Sometimes you're the windshield
Sometimes you're the bug
Sometimes it all comes together baby
Sometimes you're just a fool in love
The Bug, Mary Chapin Carpenter
Currently at YouTube
Google it
cuz we all know how those YouTube videos disappear.
Google
Mark Knopfler, Dire Straits version.
A little too country for my taste.
What do I have and like of
Mark Knopfler's?
In The Sky
Currently a nice video at
wat.tv
.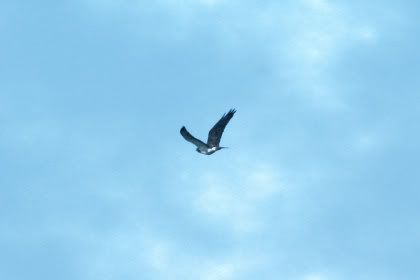 "Like a bird on his own flight in his domain in the sky."
Also
True Love Will Never Fade
is pretty good.
Lyrics and clips of both songs (on the Kill To Get Crimson album) at
artist's website.