Yet another flowering crab. Trying to catch a good photo of one of the bumble bees buzzing around in it. The blossoms are much darker than others I've been taking pictures of and the blossoms turned out too fiery. I turned down the color a tad in Paint Shop Pro with a screen layer blend.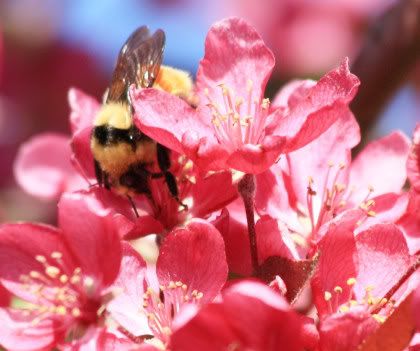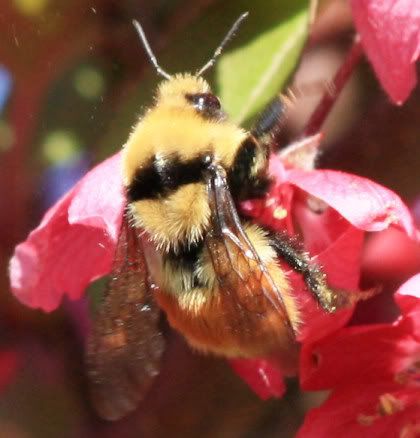 No Sharpening on these. I liked as is.
Taken with my XSi Canon and Tele, so I get some very pretty blurry background stuff too.
Decided to try using some of that bokeh as an abstract backdrop...with a touch of texture. I like it.