The ever elusive pheasant.
This is the sharpest, clearest pic I have of him, but ugly setting/background.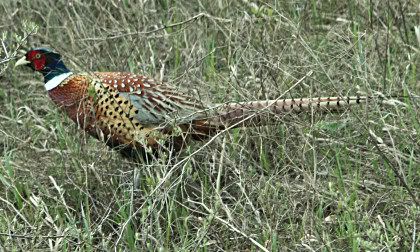 The next one is too soft/blurry, but nice composition, and shows the female.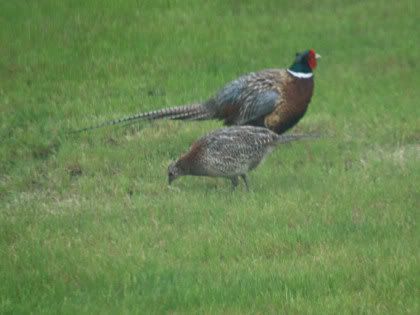 I've taken dozens of pics of this guy and his mates, but seldom get anything good enough to post. One day we just sat in the car on our road with our coffees and cameras chatting and waiting. (Might as well be comfortable.) The pheasant never moved and too far away, so I drove in the field and beeped the horn trying to get him out of the tall grass. He jumped straight up. It was so hilarious, we sat in the car laughing. Him and his mate ran far far away after that.
npwrc
The Ring-Necked Pheasant in North Dakota